Maze cartoon of a maze of the stimulus funds application process.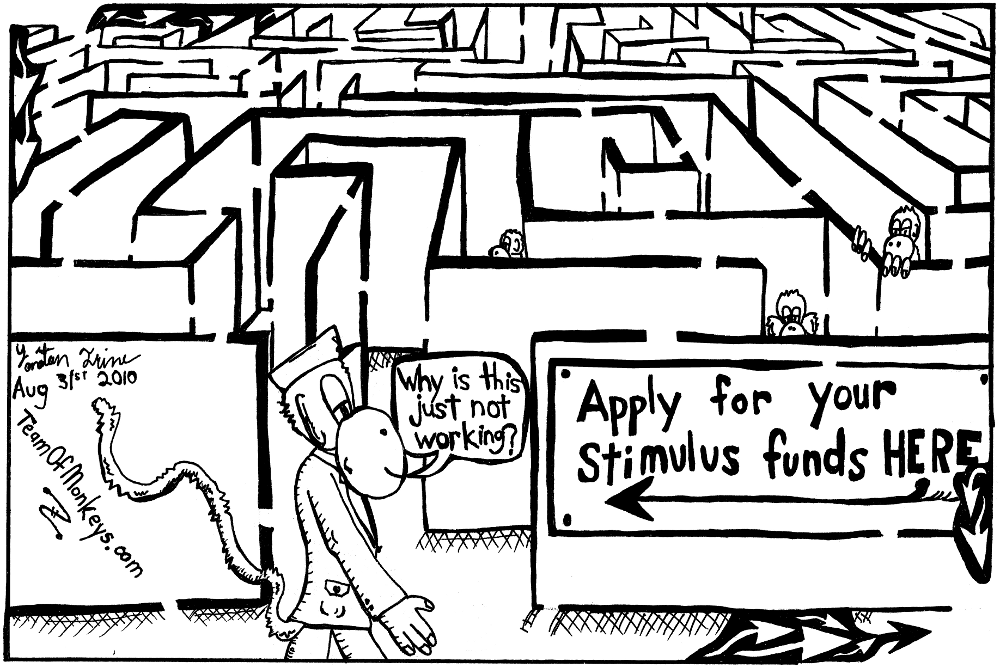 Maze cartoon a maze representing the stimulus fund application process maze. The monkey character says, "Why is this just not working?!
By Yonatan Frimer
Click here for a printable, hi-res file of the maze of a maze
Click here for the maze of a maze maze solution
Maze links:
Maze Blog of political cartoon mazes.
Blog of the latest mazes
Mazes of the latest news
Editorial Maze Cartoons
Buy this maze!
Feel free to use this maze cartoon on your blog or website, just make sure to link back to the source image.